Ano Meros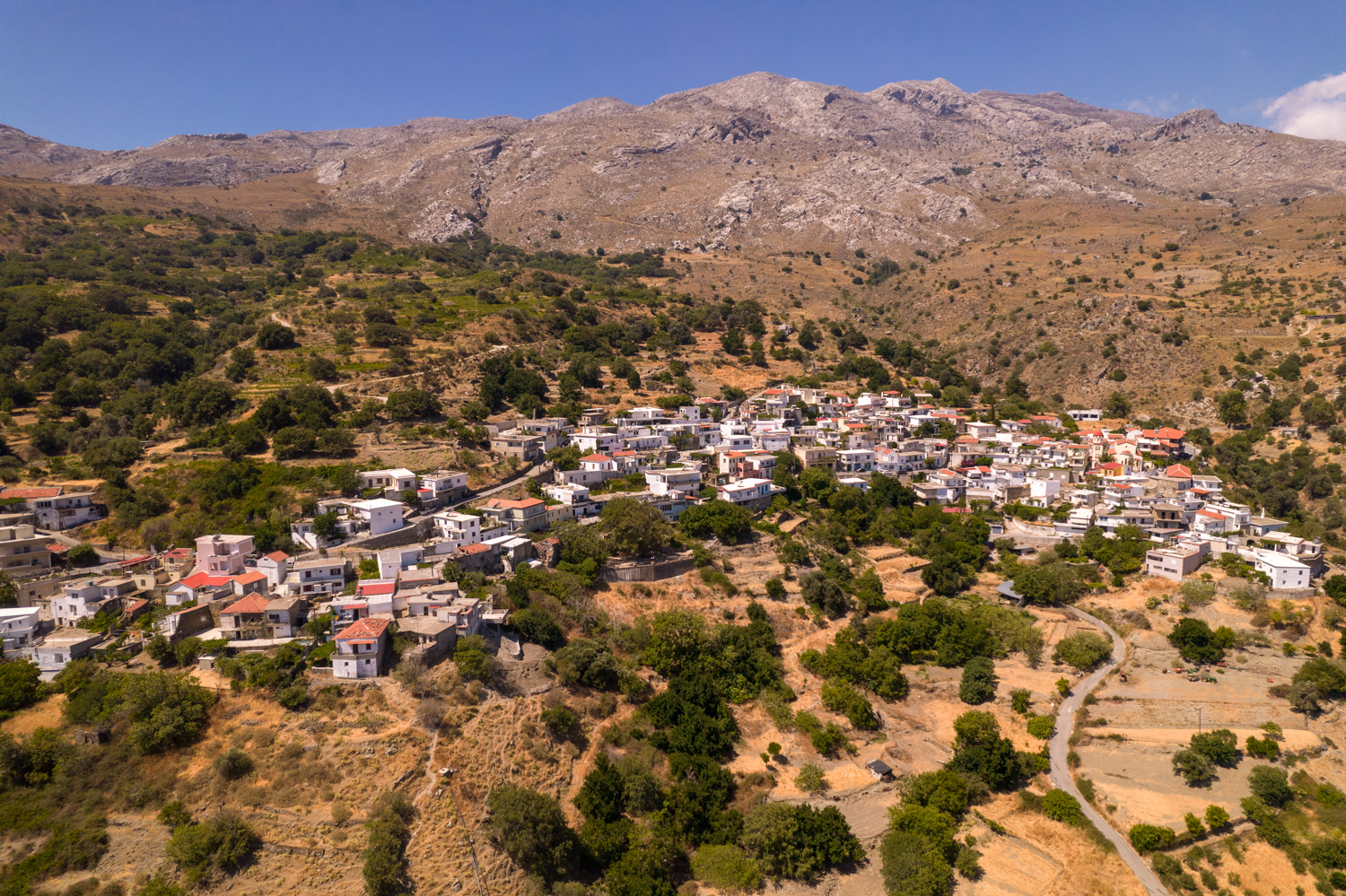 Ano Meros
Ano Meros lies on the northeastern slopes of Mount Kentros, at an altitude of 580m. Its few inhabitants are currently engaged in animal husbandry and agriculture. The village is famous for its table olives and the wine it produces, while there are also several traditional distilleries, known as "cauldrons".
Nowadays, most of the buildings of the settlement were built after the end of World War II, as the Ano Meros was destroyed by the Nazis on August 22, 1944, along with six other villages of Amari. On that day, 38 civilians from the village were also executed, whose names are engraved on the imposing memorial that is located at the entrance of the village, sculpted by the well-known sculptor Yiannis Kanakakis from Rethymnon.
The historical and folklore museum of Ano Meros includes a collection of objects from the daily life of the village up to and after the middle of the 20th century, such as looms, textiles, agricultural tools, etc. Moreover, there are small traditional cafes in the village in order for someone to enjoy tsikoudia and delicious traditional snacks.
If someone goes to Ano Meros, it is worth following the path that leads to the Monastery of Kaloidena, which is dedicated to the Transfiguration of the Savior. The small late Byzantine church of the monastery is located in an idyllic location with fountains and large plane trees. A great festival takes place there every year on August 6, which is the feast day of the temple, and it attracts a large number of people.