Elenes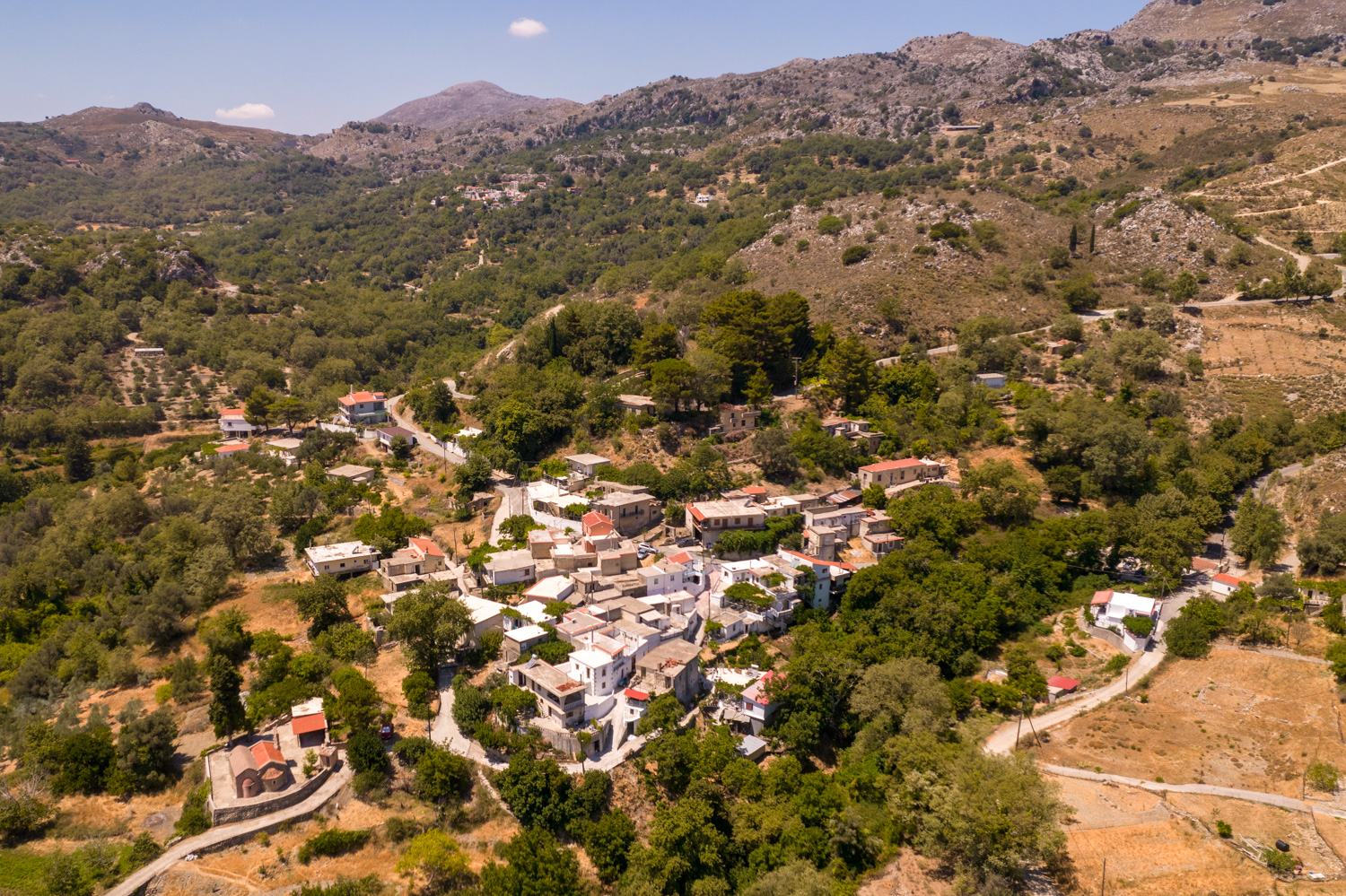 Elenes
The small picturesque village of Elenes, surrounded by lush vegetation can be found at an altitude of approximately 640 m. three kilometers after Meronas village, heading towards Gerakari. Its residents are mainly engaged in agriculture.
The oldest references to the settlement are found in chronicles of the 14th century, however, traces of habitation dating back to prehistoric times have also been found. Important places of the settlement are the cave "Margeles" northeast of the village, where the oldest findings date from the final Neolithic period, and also the Proto-Minoan settlement on the hill "Korfi tou Koukogianni" west of the settlement.
In the village, it is worth visiting the two-aisled Byzantine Church of Agios Nikolaos and Agia Anna, where frescoes from the 13th century are preserved in its interior. Moving to the south, in the cemetery of the settlement, you will come across the half-ruined Late Byzantine Church of the Transfiguration of the Saviour.
The old Primary school is also worth visiting, which is built in 1922 after a donation by Stylianos Markantonis near the north-western limits of the settlement. It is considered one of the most historic buildings of the Hellenes, which was also called "Agrokipion School", as cropping patterns had grown around it in the past.
The village celebrates every year on the 6th of December the feast of Agios Nikolaos.