Genna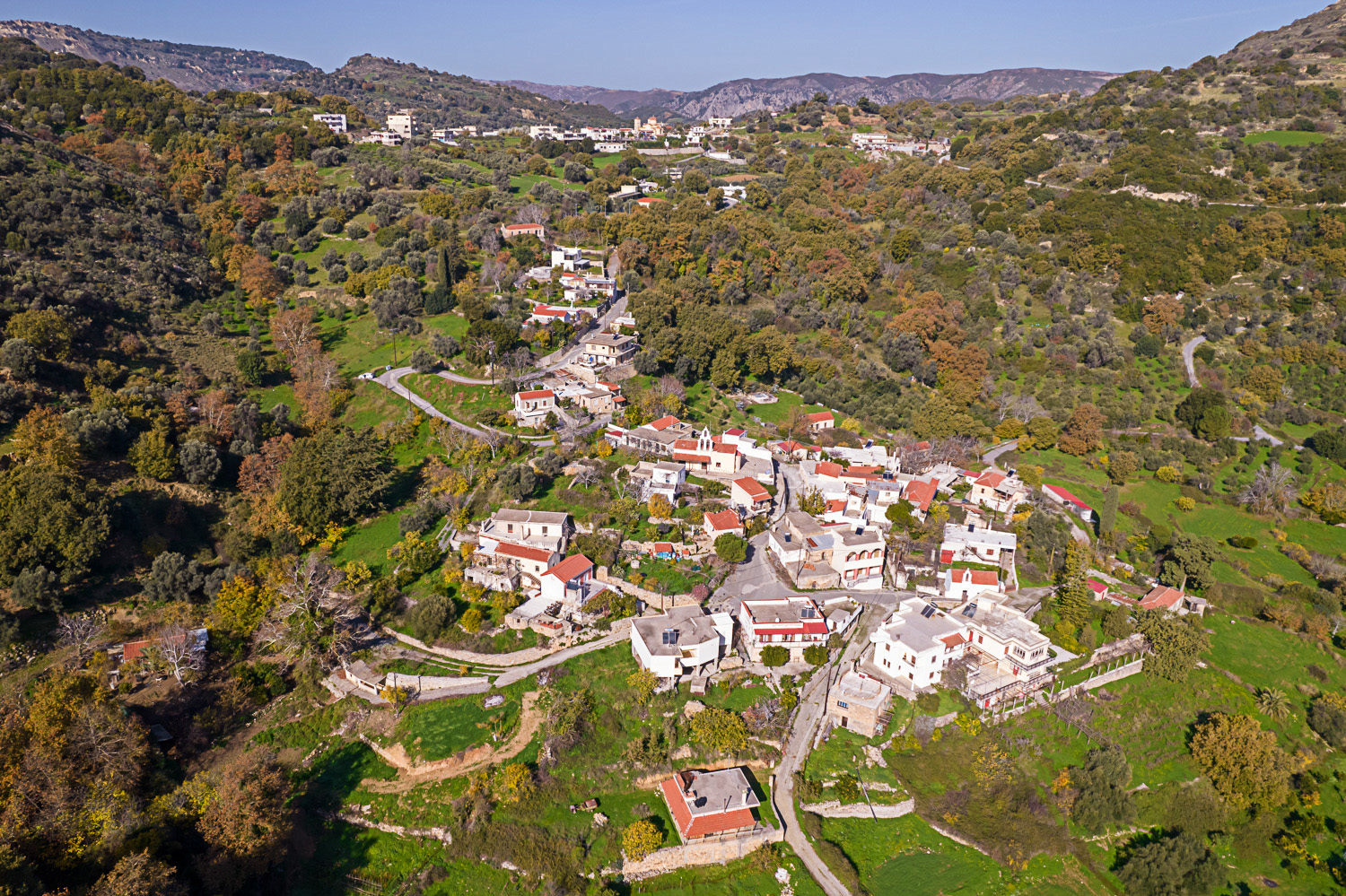 Genna
The village is built in a wonderful, verdant location, south of the settlement of Agia Fotini. The origin of settlement's name comes from the word "genna" (giving birth), which means it produces, as it produces many products, such as olive oil, citrus fruits, walnuts, cherries, apples, pears, pomegranates, quinces, almonds, figs, vegetables, dry beans, corn, etc. a. Although today there are only a few residents left here, Genna is a village with a long history. The earliest mention of it is found in a document of the 13th AD century, in the early years of Venetian rule, while the human presence in the wider area is evidenced from antiquity, as a Late Minoan period chamber tomb has been identified near the village. According to traditions, during the years of the Turkish occupation, Genna was inhabited only by Muslims (Turkish village) and it is even said that the church of Agios Nikolaos, which dates back to 1922, was originally a mosque.
In the village, you will find a spring with drinking water, while you can enjoy your coffee and have a picnic under the spectacular plane trees at the beginning of the Lygiotis River.
North and at a distance of less than 1 km from the village, it is worth visiting the cemetery chapel of Agios Onofrios.
A little south of the village, there is the famous monumental olive tree of Genna, with an age exceeding 2000 years.