Gerakari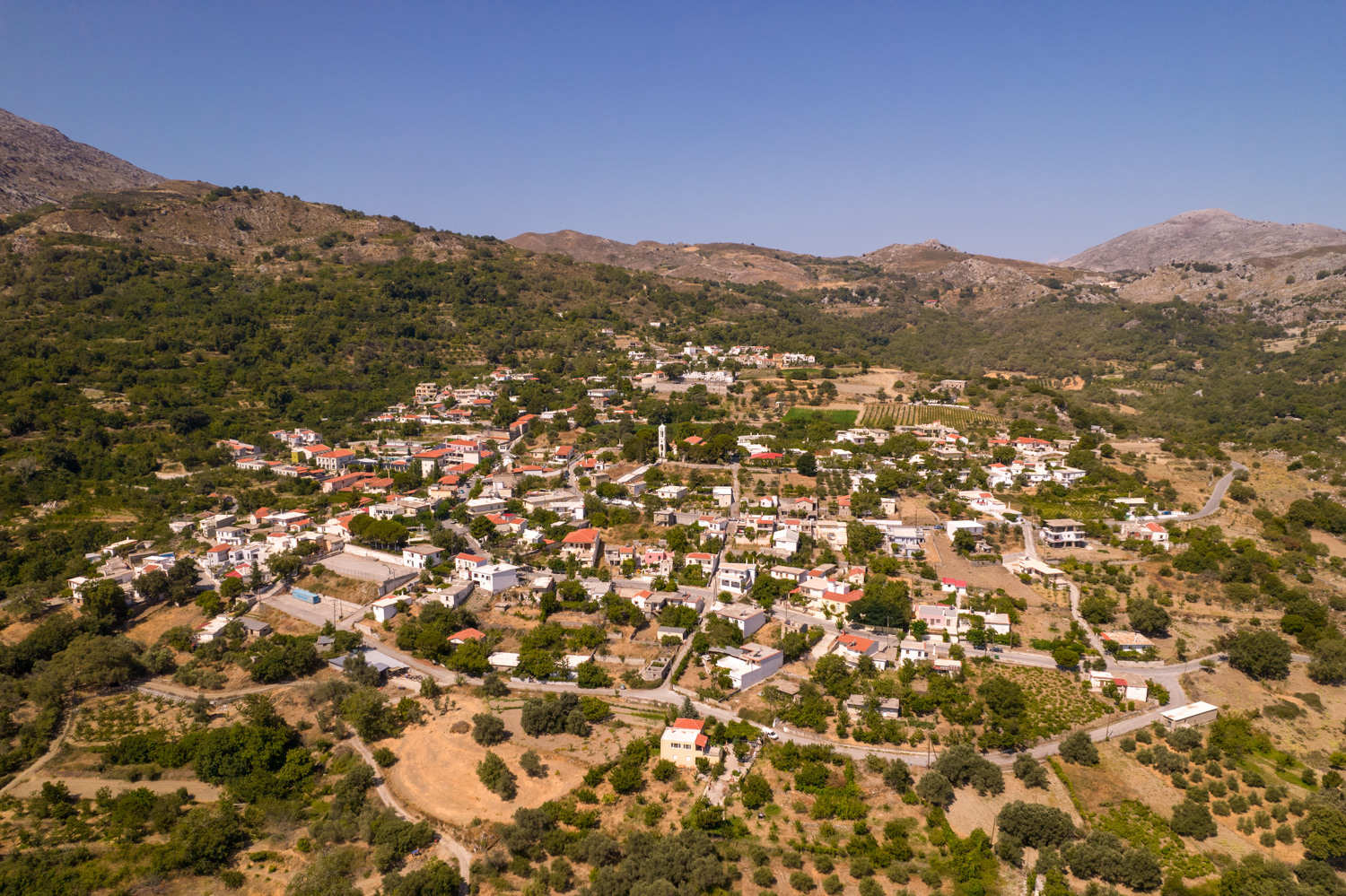 Gerakari
Gerakari, built at an altitude of 680 m. in a verdant location, with abundant water coming from the springs of Mount Kedros, is one of the largest settlements of Amari with tourist development and modern infrastructure. You can find here supermarkets, taverns, cafes, even accommodation, and ATMs, as well as other small shops. The inhabitants are mainly engaged in agriculture and in fact, the cherries grown on the northern slopes of Mount Kedros and the arid horticultural crops grown on the "Gious Kampos" plateau are quite famous. Sour cherries, apples, pears, quinces, walnuts, etc are also produced here in abundance.
Gerakari, one of the martyred villages of Amari, was built over the ashes and ruins left behind by the vengeful fury of the Nazis, when on August 22, 1944, they burned the village to the ground and executed 49 inhabitants. During the Second World War, churches of the village from the Venetian period were also destroyed. A Venetian bell with relief decoration is preserved from those and can be found today in the church of the Annunciation of the Virgin.
There are interesting sights to see also just outside the village. First of all, there is the renovated Late Byzantine church of Agios Ioannis (13th century) east of Gerakari at the Fotis location, where its mural decoration is preserved intact. At the Fotis location, there used to be an old settlement of Amari. The picturesque but almost abandoned village of Gourgouthi, where it is worth visiting the cemetery church of Agios Ioannis and Agia Anna, is located in the south.
For nature and hiking lovers, you can head out from here, via a passable, climbing path that starts south of the village, to the Gious Campos plateau with its red tulips and to the famous Hainospelio, which is the small cave on Mount Kedros that housed the German general Kreipe and his captors. The route will fascinate you!
The traditional festival of the village takes place every year on July 20, the feast day of the Prophet Elias.