Pantanassa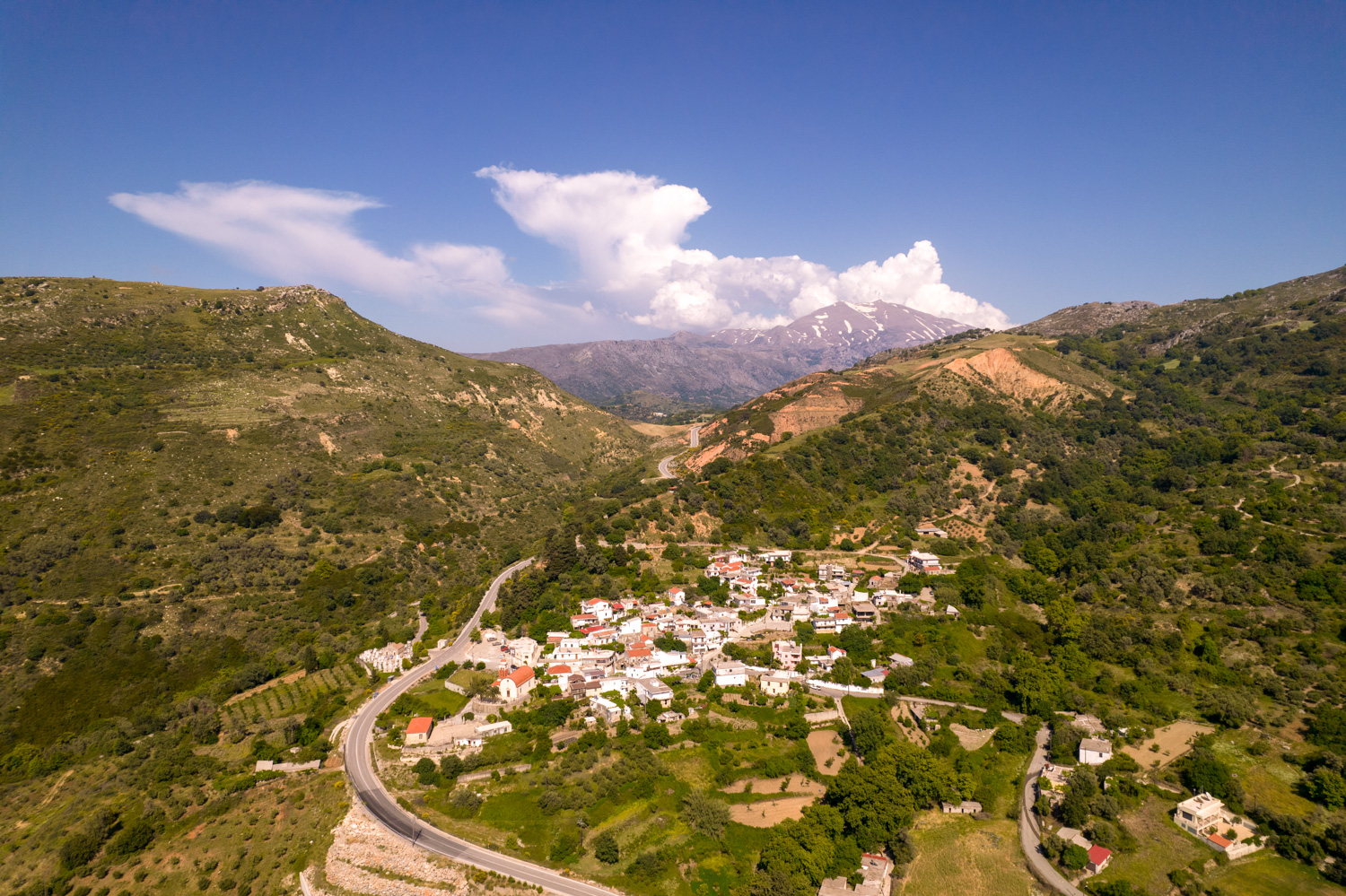 Pantanassa
Pantanassa is located at the foot of Mount Katsonisi and at the west of the Veni Plateau, at an altitude of about 400 meters. It is a beautiful settlement, whose inhabitants are mainly engaged in animal husbandry, the production of olive oil, and horticultural products.
It is worth wandering through the narrow streets of this beautiful settlement and discovering beautiful corners with traditional houses and small courtyards with flowers that, especially in spring, overwhelm the visitor with their refreshing scents. In the central square, there is a traditional cafe where you can enjoy tsikoudia and snacks made from local products, and north of the settlement, there is the impressive two-aisled Church of the 17th century, dedicated to Saint John the Theologian and the Holy Trinity. On the east side of the village, between the Pantanassa-Apostoloi road, you will find the Arnaoutis location. This is an excellent route that you can do either on foot or by car (4×4 jeep), which ends at the small church of Agios Ioannis Prodromos (Rigologos) where you can enjoy the sounds of nature under the sycamore-leafed plane trees.
In addition, from Pantanassa you can head to Agios Antonios, which is located on the north-eastern slope of Veni in a location of natural beauty with a wonderful view of the Amari valley at the top of which there was once a castle town of Nikephoros Phokas and today there are ruins of the Temple of Sotiros Christ. Finally, don't forget to visit the nearby River Dam and enjoy the beautiful natural landscape by taking a walk around the perimeter of the artificial lake and stopping at the small church of Agia Kyriaki.
The village's traditional festival takes place every year on August 15, the feast day of the Assumption of the Virgin Mary.