Platanos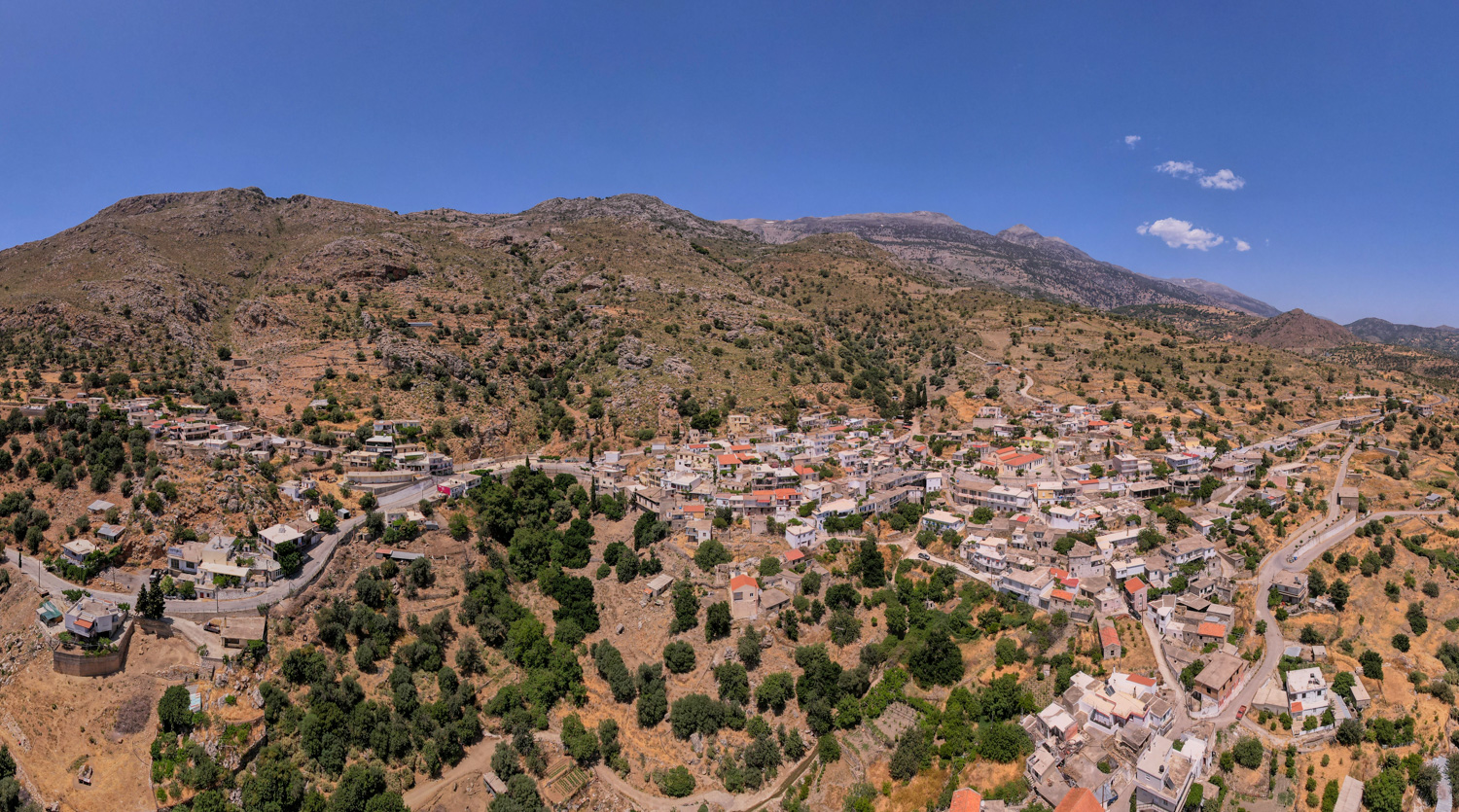 Platanos
Platanos is located at an altitude of 580 meters and is built amphitheatrically at the southern roots of Psiloritis. It is one of the most populous villages of the Municipality and its inhabitants are mainly engaged in agriculture and animal husbandry.
Today, in the small alleys of the village, the visitor can discover a few traditional houses from previous centuries which, although in ruins, still retain their charm. In the so-called "Mesochoria", which lies to the east of the main road, the parish church of the village dominates in the middle and is dedicated to Ypapanti, evangelism, and the Nativity of the Savior. In its courtyard, the unobstructed view of the Amari Valley and the surrounding hills is magnificent, and right below, in the small square, there are traditional coffee shops, while some others can be found inside the settlement as well. Further west on the main road that crosses the settlement, in the location of Palia Vrysi, where there is still the large plane tree and the fountain with running water, a small square has been created opposite the monument of the village, where children usually play.
The small church of Prophet Ilias is located just outside the village where its small sign was made from a part of a bomb that fell in the area during World War II and did not explode. Every year on July 20, the church celebrates with a solemn Divine Liturgy, while on the same day, the village's traditional festival takes place.