Monastiraki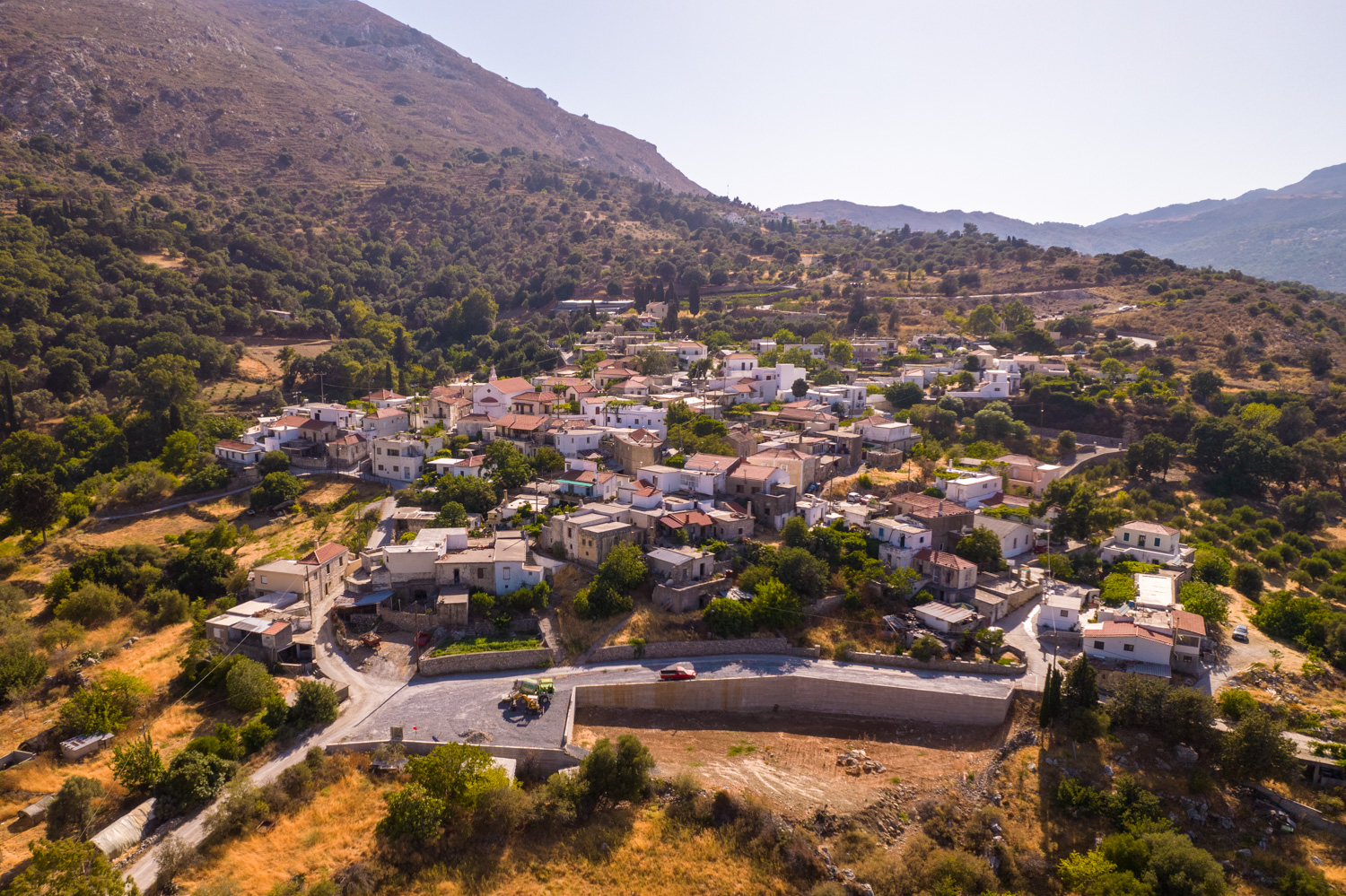 Monastiraki
Monastiraki is situated on the slope of Mount Samitos at a distance of 2 km from the historic Asomaton School. The settlement is considered traditional and preserves many elements of local architecture. When the visitor enters Monastiraki from the west, the first thing he/she sees is the beautiful building of the old school. Strolling through the picturesque alleys you will come across stone houses of the 18th and 19th centuries with their characteristic austere architecture and elaborate shutters on the openings, as well as the entrances with arched roofs. In the center of the settlement stands out the central church of the village dedicated to the Transfiguration of the Saviour, which in the past housed a Venetian bell with reliefs. The wall-painted church of Michael the Archangel from the 16th century with an impressive facade, which has an elaborate Gothic door at the entrance, is also located close by. On the southern outskirts of the village, Kato Vrysi is of particular interest with the stone troughs array that once formed the village laundry.
There are even other sights to see a short distance outside the village such as the frescoed church of Panagia located in the north of the village.
For nature lovers, a little further west you will find the Memorial Olive Grove, where you will have the opportunity to enjoy refreshing walks among centuries-old olive trees. Finally, east of the settlement, on a low hill at the site of Kokkinos Harakas, archaeological research has brought to light a Minoan palace from the palaeopalatial period, which can be visited today. The settlement's traditional festival takes place every year on July 17, the feast day of Agia Marina.