Platania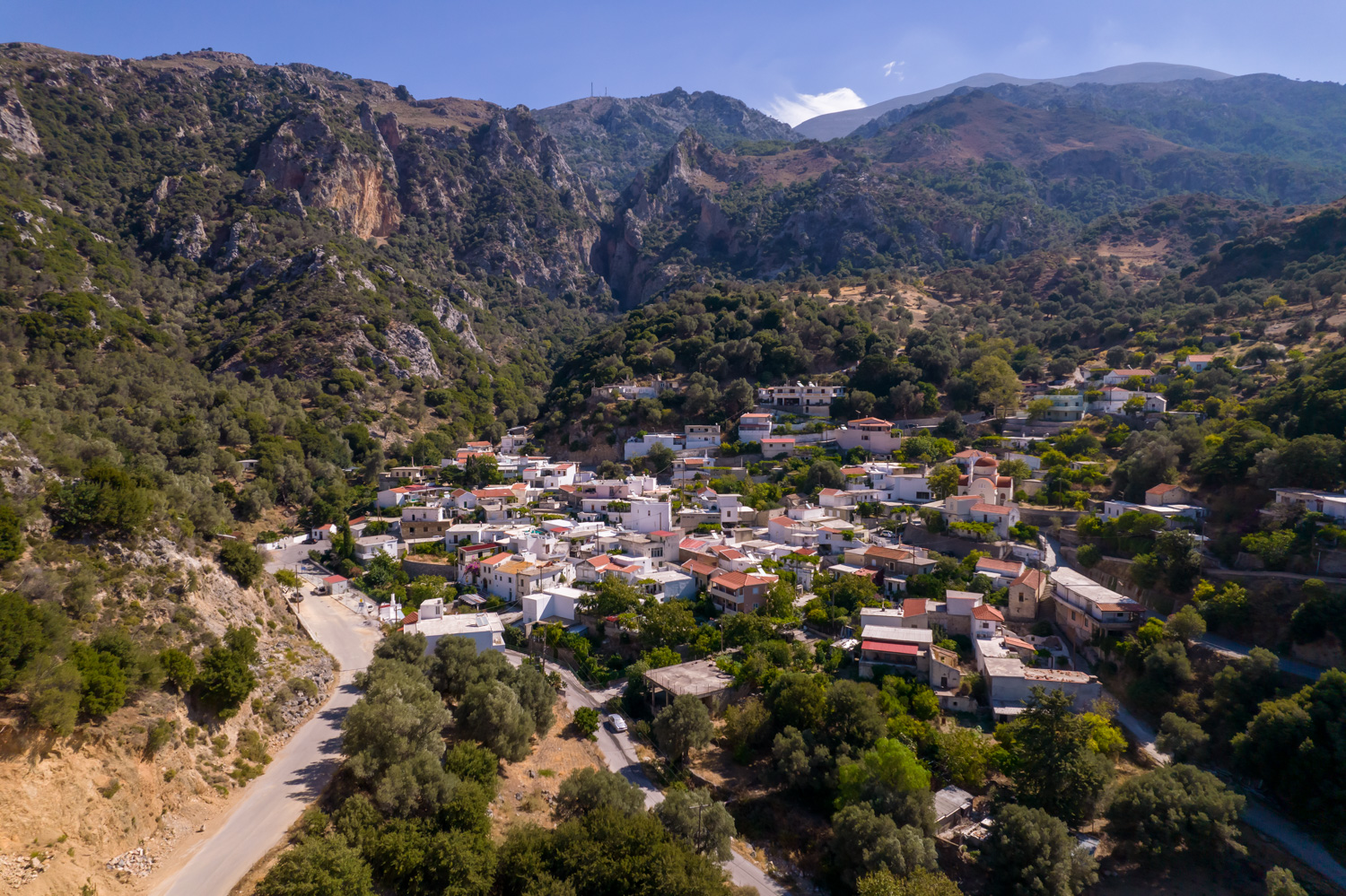 Platania
Platania village is located in a green, idyllic location in the western foothills of Psiloritis, at an altitude of 420 meters and it has been continuously inhabited for centuries now.
The visitor today can see and visit the traditional cafes, taste the local gastronomy, and walk through the picturesque alleys. It is also possible to worship the miraculous icon of the Dormition of the Virgin located in the 14th-century homonymous church in the center of the village, which is recorded with high-quality hagiographies of the time.
Today, Platania is a magnet for nature lovers and climbers, thanks to the gorge that starts from the village square, follows a circular route, and ends in the center of the settlement, which is one of the most beautiful hiking routes on the island. Precipitous peaks, cliffs, caves, rich vegetation, and rare species of birds compose a picture of unique natural beauty.
It is also worth visiting the cavernous Temple of Agios Antonios in the location "Kollyves" as you will also meet along the way the cave of the cloven-footed shepherd God "Pana". The inhabitants of the village claim over the centuries that God was born there, whereas the famous French archaeologist "Paul Faure", after a visit to the area, wrote that the inhabitants of the village talk about God with such intimacy as if he were one of them.
Every year on August 15, a festival takes place in the village.