Vistagi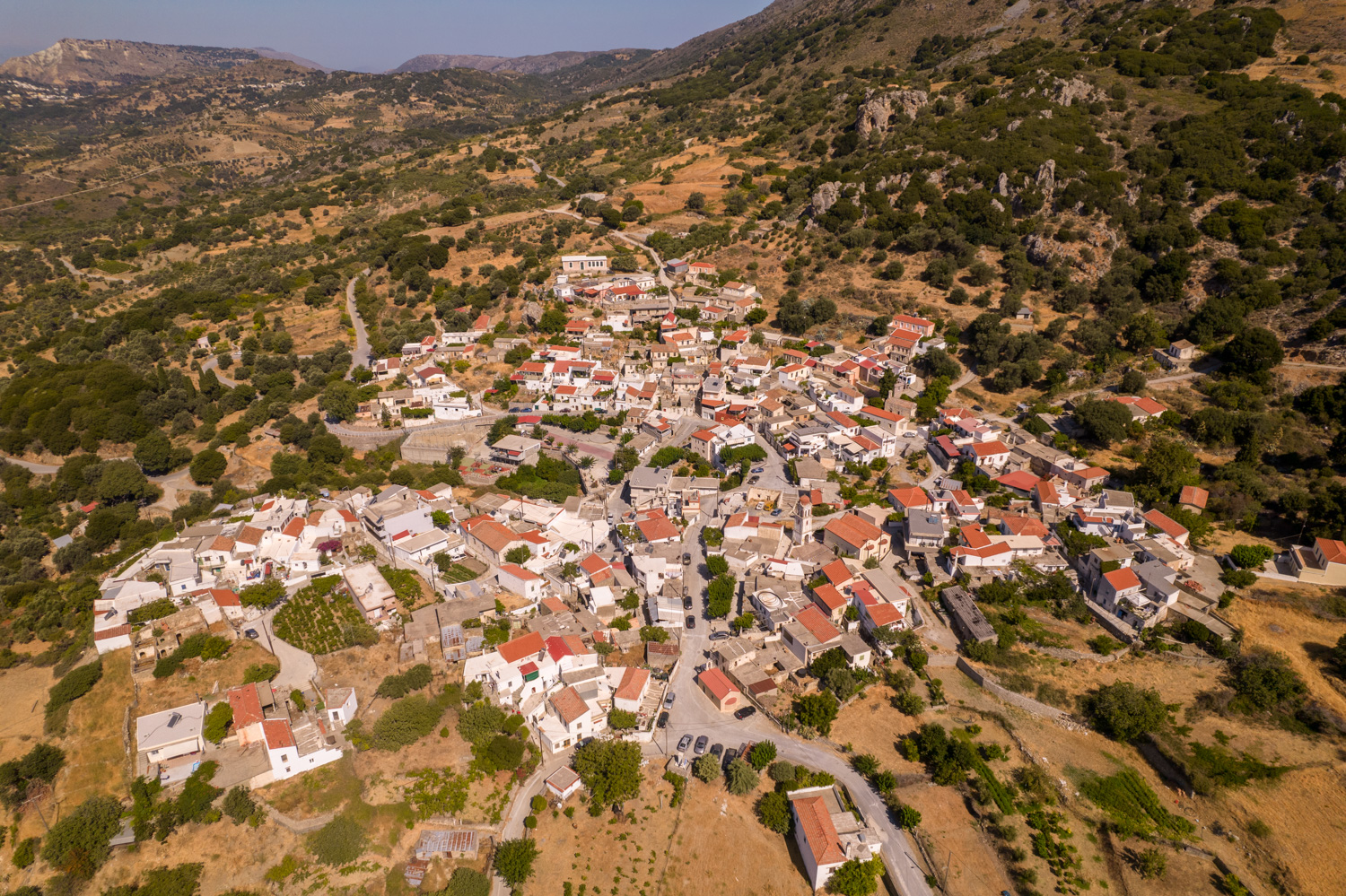 Vistagi
Vistagi village, built at an altitude of 500 m. on the western foothills of Psiloritis, dominates the area. It is one of the largest settlements of Amari and its inhabitants are mainly engaged in animal husbandry. The first historical references to the village appear in inventories of the Venetian period (16th century), however, the human presence in the wider area is evidenced much earlier.
Today, several architectural elements of Cretan traditional architecture are preserved in the picturesque settlement of Vistagi. The visitor here can discover old, stone houses with stone doorframes at the openings and arched roofs at the entrances. Among the traditional buildings of the village, the two primary schools, which don't operate today, are of particular interest.
In the eastern part, one can easily distinguish the central church of the village, dedicated to Agios Charalambos and the Dormition of the Virgin, as well as the Holy Church of the Transfiguration of the Savior, which dates back to the Venetian period.
A little north of the Church of Agios Charalambos – Dormition of the Virgin, there is also the small church of Agios Georgios, which dates back to the beginning of the 15th century. Among the oldest Holy Temples in the area and outside the settlement (toward the settlement of Platania), is the single-aisled arched church of Agios Nikolaos, which preserves frescoes from the 12th and 14th centuries.
It is also worth visiting here the small Folklore Museum of Vistagi, as well as the traditional Pottery Workshop located in the center of the village. The village also has a modern large square, with a refreshment bar-tavern, a children's playground, and a small football field.
For nature lovers, it is recommended to take the road that leads to the "Tsikalas – pente pigadia (five wells)" area, a location of natural beauty on the southern slopes of Psiloritis. You can also get there by following a path that starts from the village.
It is also worth visiting the village throughout the year, as there are notable events such as the Festival "August in Vistagi" which is organized by the Cultural Association of Vistagi with numerous events from the beginning to the end of August each year. Another significant event is the "Mountain activities" that are organized in the mountains of the Community of Vistagi by the Cultural Association of the village with the main activities being ski training and mountain hiking. The annual village festival takes place on the Saturday before the 15th of August.
Additional information can be found on the village website www.vistagi.gr.